Spacetoon
 (سبيستون) (abbreviated or
Stoon
) is an Arabic television channel, that specializes in animation and children programs. It began broadcasting in March 2000 and has two primary headquarters: one that opened in 2001 in Damascus, and another that opened in 2004 in Dubai.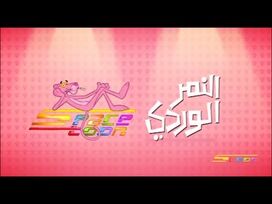 The Pink Panther in 2000-2014, and after, The Pink Panther Show 2014-present. 
Official
Edit
Ad blocker interference detected!
Wikia is a free-to-use site that makes money from advertising. We have a modified experience for viewers using ad blockers

Wikia is not accessible if you've made further modifications. Remove the custom ad blocker rule(s) and the page will load as expected.